For environmental subjects, we recently intensified its partnership with an external party that has constructed, monitored and managed the wastewater treatment plant at our dyeing mill from the very beginning.
To decrease its environmental impact, we have established collaborations with several local organizations that recycle and upcycle our production wastage.
On the factory premises in Antsirabe, we invested in and manage a plant nursery. Young plants have been donated over the last years to the Environmental Ministry's reforestation program.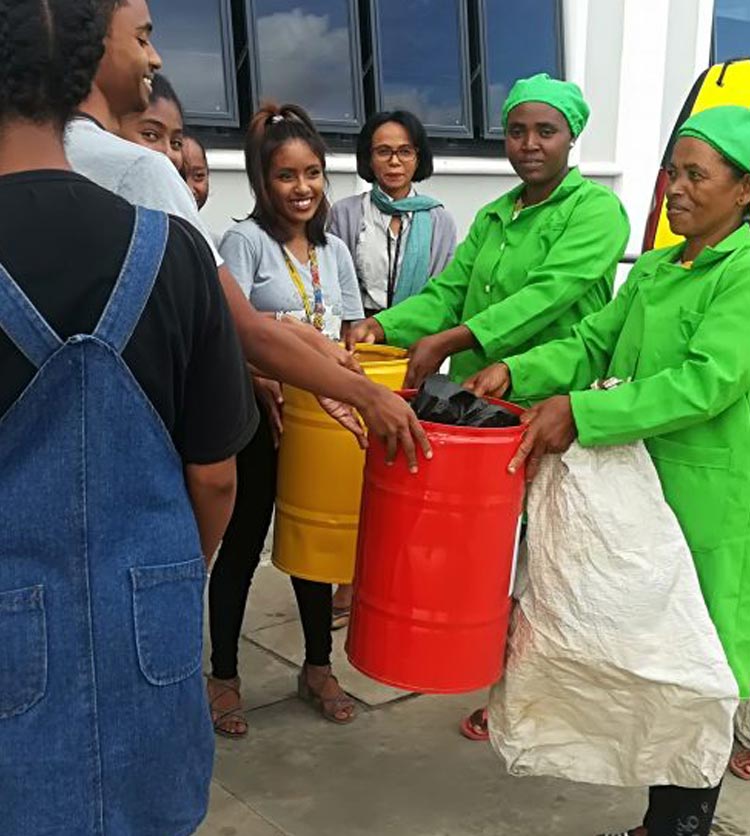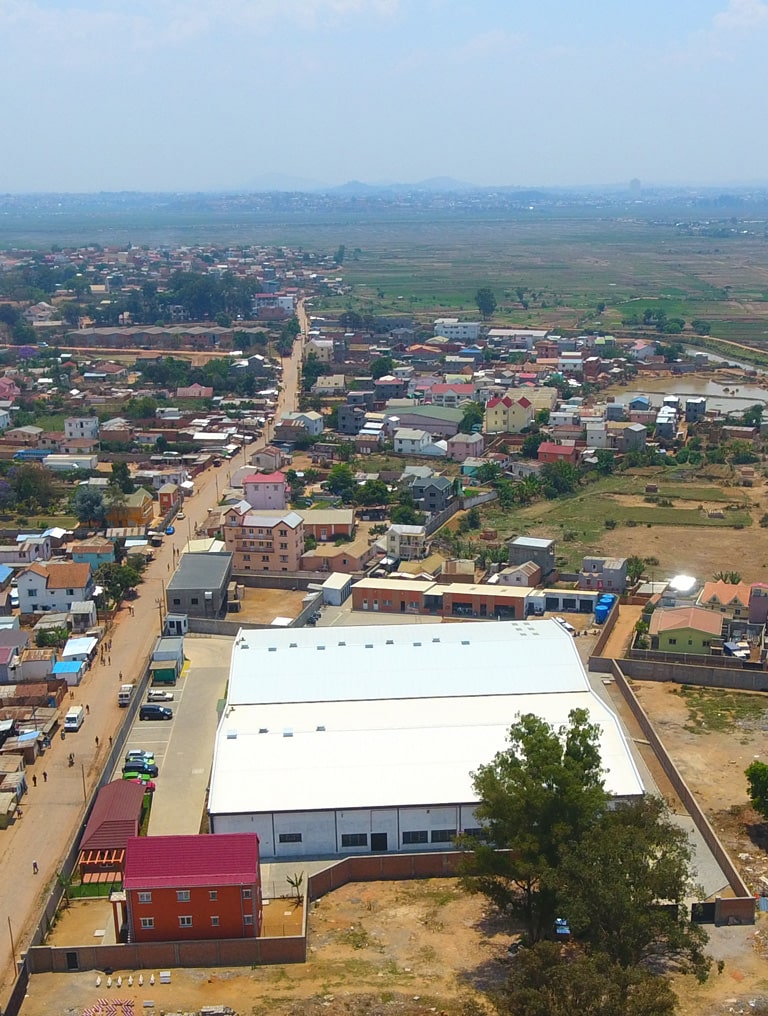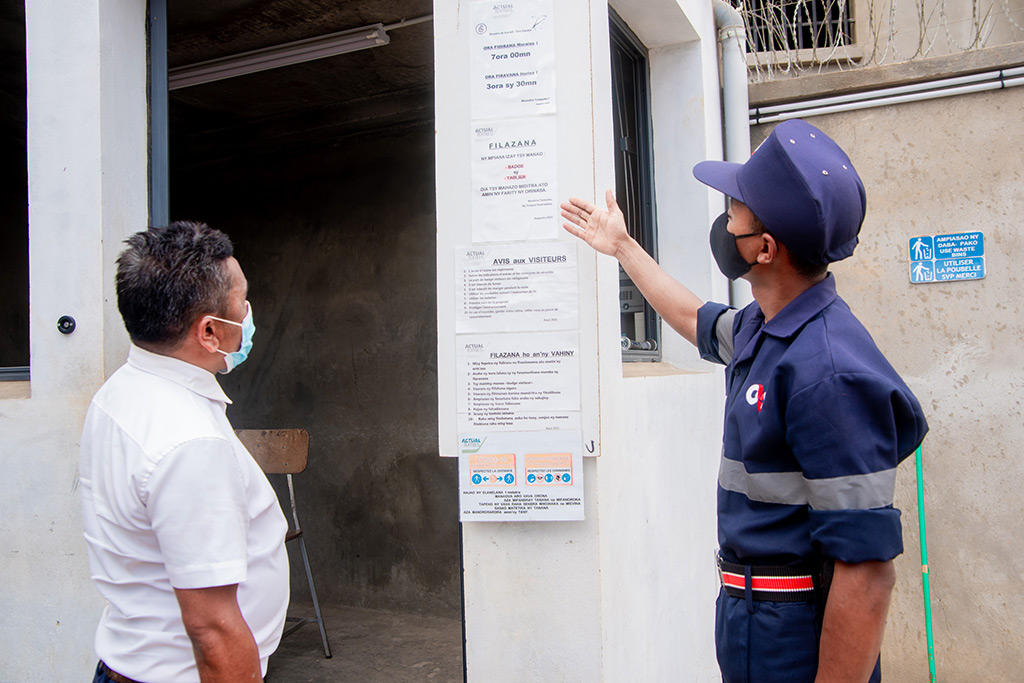 suscipit dignissim
Nam id posuere odio, quis porttitor turpis. Nam orci metus, condimentum quis interdum in, bibendum a odio. Curabitur facilisis mi orci, vitae pulvinar erat accumsan aliquet. Integer ultricies rhoncus neque, eget fermentum odio gravida quis. Quisque id imperdiet libero, nec mollis lectus. Quisque nibh felis, consectetur congue rhoncus quis, gravida in lectus. Pellentesque habitant morbi tristique senectus et netus et malesuada fames ac turpis egestas. Suspendisse mollis leo ac suscipit dignissim. Proin vitae facilisis dui, non imperdiet nunc.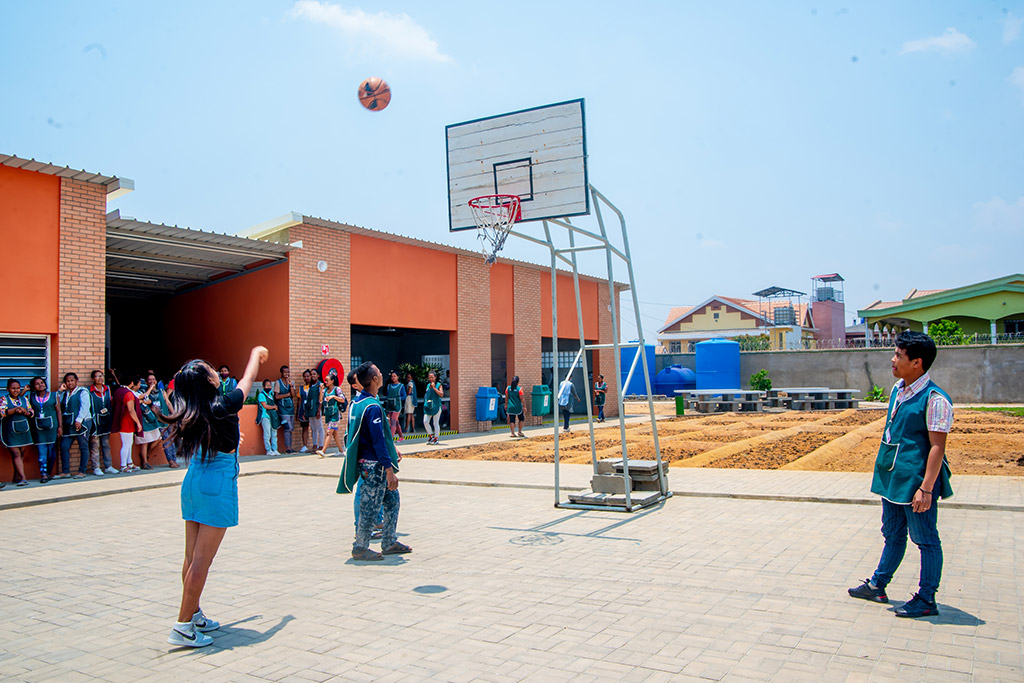 vel ullamcorper
Nunc rhoncus convallis felis. Duis tempus urna nec justo lacinia, vel ullamcorper ipsum facilisis. Nunc vel laoreet urna, vitae tincidunt augue. Vivamus ut mauris a erat eleifend gravida ac varius risus. Orci varius natoque penatibus et magnis dis parturient montes, nascetur ridiculus mus. Donec eleifend sem a ligula hendrerit bibendum. Aenean lacinia sodales congue. Donec vitae faucibus dui. Mauris tempor mi vitae lectus tincidunt consectetur. Ut lobortis nunc vitae nunc sodales semper. Quisque congue blandit erat quis facilisis. Pellentesque nec consequat nisi, vitae eleifend mauris. Curabitur ut erat augue. Nunc consequat sagittis tellus, ac commodo eros imperdiet ac. Vestibulum luctus tincidunt sapien ut euismod. Fusce ipsum odio, euismod vel quam et, pellentesque consequat leo.

Good work conditions are essential to maintain the wellbeing and safety of our workers and contribute to good performance. Various activities and programs are installed to assure a clean and safe working environment: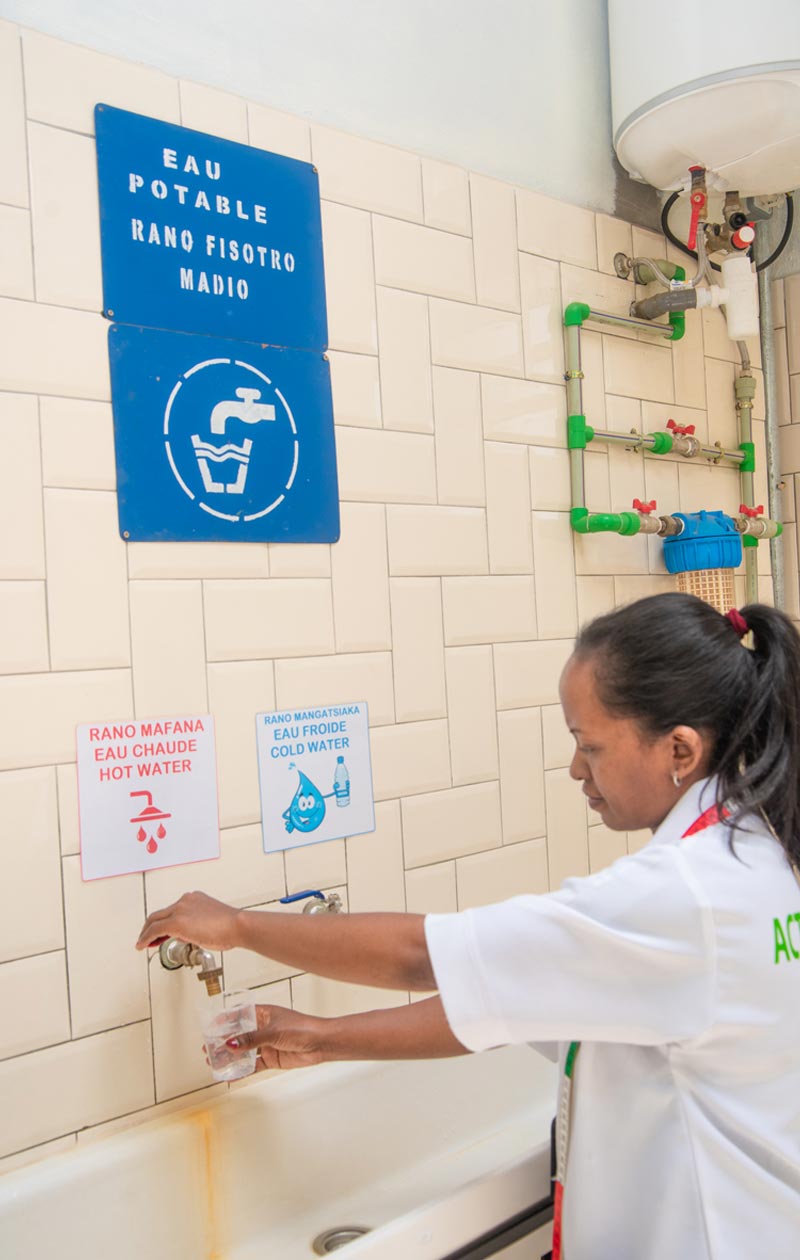 Health and well-being of our employees is of great importance to us. Our employees can visit the on-site medical service at any time. They can be treated for minor ailments, receive information about family planning or medication on prescription and obtain referral notes for further examination in a medical center if necessary. The employees receive all necessary medications free of charge and visit the medial team regularly for routine and prevention checkups. Besides the educational actions, the medical service also provides lunch talks on health-related topics (illness prevention, dental care, the importance of good nutrition and drinking water and so on).
textile products
of certified quality
Due to the wide range of certificates, we cover an assessment of the entire production cycle.
reliable specialized products
Social and environmental sustainability are important topics for Actual Textiles. For this reason, our Accord Knits production plant collaborates with certain initiatives that have individual objectives. Due to the wide range of certificates, we cover an assessment of the entire production cycle. Starting from raw material, to dyeing and tailoring, ending with shipping.